Post-pregnancy recovery
Online Course (Zoom)
The online course program covers all the essential knowledge about female anatomy and post-birth changes.
What does the online course cover?
The program covers all the essential knowledge about female anatomy and post-birth changes. Gives practical and applicable tools for self-checks for pelvic floor and core, diastasis recti and c-section. Kick-starts recovery exercises and habits. In the program I share tips and tricks I provide my patients in individual consultations for a fraction of the price.
It comprises 6+1 1 hour Zoom lessons with the recording of each lesson available for a week. Possibility to ask questions during and after the lesson for the current lesson for one week. Last, bonus lessen is split between participants who had vaginal and c-section birth respectively to address scar specifics.
Who is it suitable for?
Anyone who gave birth 6 weeks + and does not know where to start their post birth recovery; would like to finally learn how to do pelvic floor self assessment and understand their own body. Anyone who wants to be able not only to measure diastasis recti, but understand how well their core is functioning. To learn tools and self-management techniques for life, that will keep your pelvic health in top condition.
What is the program's content?
Lesson 1: Anatomy basics, changes in birth. Breathing types: lateral and abdominal breathing: when to use them and how. Pelvic floor visual self assessment: what to look for.
Lesson 2: Pelvic floor activation. Internal self assessment , correct contractions. External self assessment of correct pelvic floor contraction. Pelvic floor coordination with breathing; types of pelvic floor contraction.
Lesson 3: Everything about diastasis recti. DR self- assessment. Abdominal integration with breathing.
Lesson 4: Sex after birth. Pelvic pain. Pelvic relaxation techniques.
Lesson 5: 7 basic exercises for a strong core. Correct alignment.
Lesson 6: Myofascial self-release using a small roll and tennis ball. Pelvis, abdominals, upper back, shoulders. Pelvic floor relaxation techniques.
Bonus lesson: C-section scar self-massage. Perineal scar self- massage.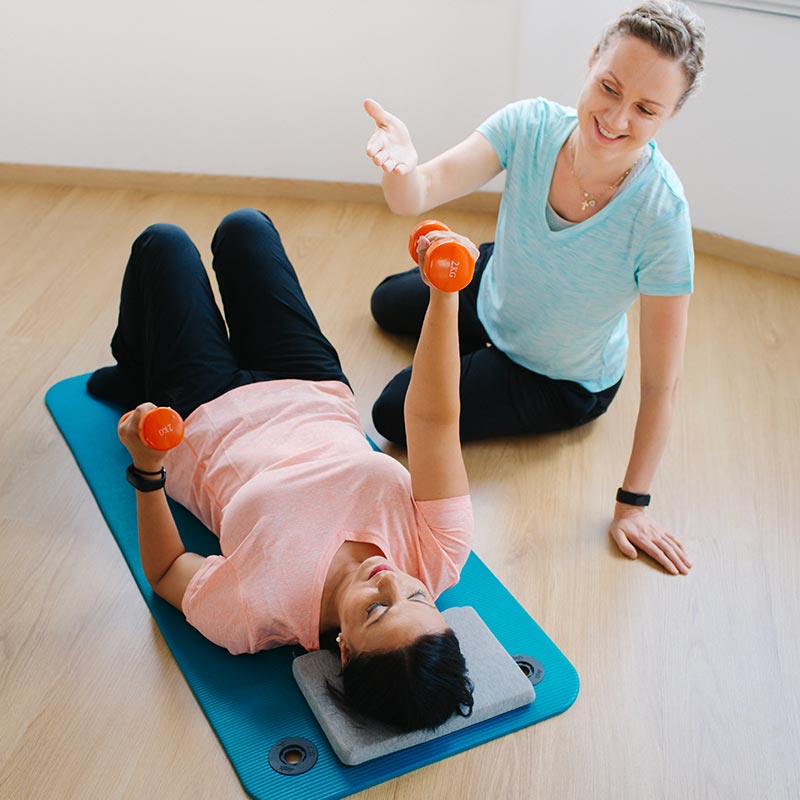 What is necessary for the course?
Access to internet and zoom account, a tennis ball and a small roll, foam or with solid core and cushioned cover(picture). Roll can be purchased later on if you don't have it immediately.
What are the contraindications?
It is necessary to have a doctor's post-birth check before you commence the program. Any acute infections, unhealed wounds, acute pain or pain of unknown origin. Agreeing on Health Disclaimer is a must for the course.
Who is the presenter?
Anastasia Uvarova, qualified and registered physiotherapist, member of Physiotherapy Association of Cyprus, member of HPC UK, Pelvic floor physiotherapist specialist with 8 years experience.
Do I need a doctor's clearance to participate?
Yes, post birth check up is necessary.
I still have questions to ask, whom I can contact?